An easy Way to learn English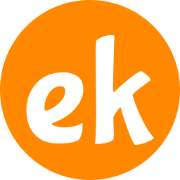 Preposition - पूर्वसर्ग - An Overview

A preposition is a word or group of words that usually precedes a noun or pronoun to express a relation between a noun or pronoun and other parts of a sentence.
Note : A Preposition is always used before a noun or pronoun.
Preposition एक शब्द या शब्दों का समूह है जो आमतौर पर संज्ञा या सर्वनाम और वाक्य के अन्य भागों के बीच एक संबंध व्यक्त करने के लिए एक संज्ञा या सर्वनाम से पहले आता है।
ध्यान दें : प्रेपोज़िशन हमेशा नाउन या प्रोनाउन से पहले आता है।
Prepositions are: in, on, at, to, into, with, under, above, upon, by, of, about, etc.
Uses of Prepositions
Page Links : See ⇩ >> Current Page ⇨ Preposition-An Overview-P1 >> Next Page
► Links to Parts of Speech Lessons... Click here to open & hide Links.